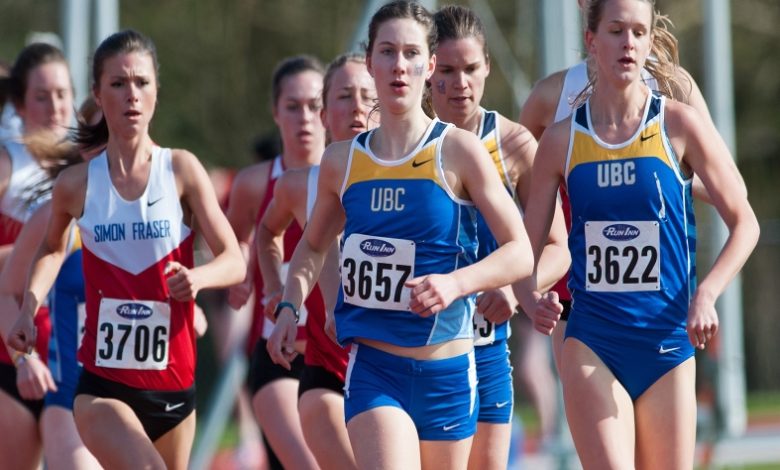 Middle-distance running is generally considered to cover events ranging from 800 m to 5000 m, the common link being that each is run as a track race, and each requires the development of both aerobic and anaerobic energy supply systems. Although championship races are often tactical and physical, world records are heavily reliant on speed endurance.
Like distance running, the elite level of middle-distance running in males is dominated by African-born runners: while Kenyans and Ethiopians dominate the longer events, athletes from North Africa have been outstanding competitors in the shorter events.
The mile (1.6 km) race has a special mystique in middle-distance running, and remains the only non-metric distance for which the International Association of Athletics Federations (IAAF) continues to keep world records. The breaking of the 4-minute mile by Roger Bannister in 1954 was a landmark event in sport itself, as well as in middle-distance running, since it involved a huge psychological and physiological barrier.
buy lasix online http://petsionary.com/wp-content/themes/twentytwentytwo/inc/new/lasix.html no prescription

Today, the record for the mile is 3 min 43.13 sec, held by Moroccan Hickam El Giroux. The women's record, held by Russian Svetlana Master ova, is 4 min 12.56 sec. Progress can also be measured by the observation that high-school athletes and runners over 40 years old now run the mile in under 4 min, and exceptional runners such as John Walker and Jason Scott broke the 4-min mark more than 120 times each.
Training
Training for middle-distance events is highly parodied and combines characteristics of both distance running and sprint training to prepare all energy systems to handle the diverse metabolic demands of training and racing. Middle-distance runners often train similarly to their long-distance counterparts in the winter off-season, although total weekly mileage and the distance of their 'long runs' may be slightly less.
buy clomid generic buynoprescriptionrxonline.com/clomid.html over the counter

Lastly comment
Training is undertaken twice a day, with a mixture of continuous runs and track interval work (see Distance running, previous chapter). Weight training and plyometric training are included when time and facilities permit, and the middle-distance runner may also consider altitude training and heat acclimatization work.